Corporate Finance Services for your Business
Preparing for your business succession
Business Opportunities Register
First of all, here is the link to the latest edition…
Network Opportunities – Issue 96 (November 2019)
Please would you look through it for deals that may be of interest to your own clients/contacts and forward the inquiries to me.
I have sold businesses such as accountants, lawyers, manufacturers and other professionals for owners who have decided they no longer want to work in their businesses and want to do something different such as sailing in the West Indies, starting another business, playing golf or looking after the grandchildren.
As a result I can help business owners who want to move onto the next stage of their lives by creating plans. Consequently, these plans will give you the maximum amount of money in their back pockets. Therefore you can do these new activities free from your business.
So, the sooner I start the better…
To read more about what I do go to this page on my website
I am the exclusive representative of The Corporate Finance Network (CFN) in this area.
The Corporate Finance Network
The Corporate Finance Network consists of carefully selected accountancy firms and business advisors who provide SMEs and owner managed businesses with probably the most complete & practical business advice that is available anywhere in the UK.
Specialising in raising finance for businesses, buying or selling companies, our member firms can provide in particular a corporate finance expertise on those deals carried out by owner managed and small/medium sized businesses.
This register of opportunities is only available from members of the Network.
These are the opportunities I am handling:
Here are the Disposals
M237 – Ultra-Fast scanning Spectrum Analyser.
M235 – Equestrian Buildings, Garages, Carriage Houses, Workshops, Sheds and Fencing.
Here are the Acquisitions
A106 – Digital marketing.
O168 – B2B Services.
O163 – Children's' Soft Play Centres.
Here are the Investment Opportunities 
T226 – App to help vulnerable people
The recent entries are as follows:
Businesses wanted
T125 – ERP Software
Businesses for sale
M241 – Bespoke Joinery Business – Windows & Doors Manufacturer
Investment Opportunities from
None this month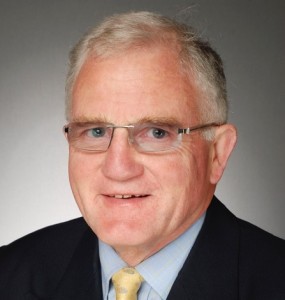 Andrew Watkin
Andrew is the director of Assynt Corporate Finance Limited and an Accredited Member of the Association of Crowdfunding experts.
Previously a partner and head of corporate finance at Baker Watkin LLP, Andrew has more than 35 years of experience in all forms of corporate finance across many business sectors.
Andrew is also the Chair of Governors at a local school and an Assessor of Expeditions for The Duke of Edinburgh's Award.
You can find out more and connect with Andrew over on LinkedIn.
Need Help? Contact Andrew at Assynt:
If you are serious about selling your business, contact Andrew to arrange an informal chat, in person or over the telephone to assess the options open to you.
You can also contact Andrew by email at: awatkin@assyntcf.co.uk or by completing the form on this page.
Call today on 07860 898452