Corporate Finance Services for your Business
Preparing for your business succession
Selling your business
I can help you when you come to be selling your business.
Maybe you just want to step-away from it.
How do you start?

I speak to several business owners about selling. It is clear to me there are two fundamental questions which need to be answered at the start and these are:
Is the owner(s) ready; and
Is the business ready?
Look at the first question. Are you really ready? Have you thought about what you will do in retirement? How much income you will need?
When you have thought about the first question the second one can be addressed.
How to increase the value on sale

We can work on those drivers to increase the value of your business. Making it ready for sale should maximise the proceeds.
Research has shown that working on these drivers improves both the chances of an offer and the amount of the offer.
I have gained experience of most forms of sales transaction in the small business market. Some examples of transactions that further demonstrate the level of corporate finance expertise include:
Distributor of stage equipment: Share disposal for a cash consideration – the outcome was a successful sale with limited warranties for the vendor
Life sciences company based in the UK, USA, Sweden and India: Share disposal for a cash consideration with a three year earn-out period with payments made during the earn-out period – the outcome was the successful sale of shares at closing
Security systems company: Share sale for cash, deferred consideration and performance bond – the outcome was a successful sale of shares
Solicitors' Practice: Consideration was paid for goodwill and the partners' capital accounts enabling them to carry on as employees and chose their own retirement date.
Arboriculture Service Business: The company sold its goodwill allowing it to pursue other business interests.
Accountancy and tax practice: The company sold its goodwill, again allowing the owner to pursue other business interests.
I aim to take a leading role in selling your business. I can take some of the stress away, leaving you to run the business while the process takes place and protecting your integrity with the buyer.
When completed you can move onto the next stage of your life.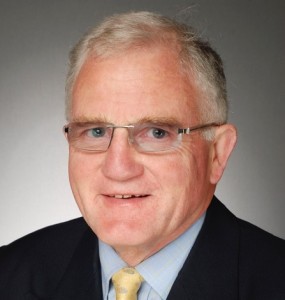 Andrew Watkin
Andrew is the director of Assynt Corporate Finance Limited and an Accredited Member of the Association of Crowdfunding experts.
Previously a partner and head of corporate finance at Baker Watkin LLP, Andrew has more than 35 years of experience in all forms of corporate finance across many business sectors.
Andrew is also the Chair of Governors at a local school and an Assessor of Expeditions for The Duke of Edinburgh's Award.
You can find out more and connect with Andrew over on LinkedIn.
Need Help? Contact Andrew at Assynt:
If you are serious about selling your business, contact Andrew to arrange an informal chat, in person or over the telephone to assess the options open to you.
You can also contact Andrew by email at: awatkin@assyntcf.co.uk or by completing the form on this page.
Call today on 07860 868452