Corporate Finance Services for your Business
Preparing for your business succession
What is the right level of debt?
What is debt?
In its simplest form, debt is a loan and, for the purposes of this briefing, I do not mean overdraft, invoice discounting or factoring where other criteria apply.
Many of our clients do not want to borrow money and I can understand why.
However, sometimes there is no alternative as friends and family and indeed your own resources are insufficient to meet the requirements of the business.
Banks want repayment
Like any business, banks are there to make money and although their margins factor in potential losses you really do not want to be one of those, especially if your personal assets are at risk. They want their money repaid.
Share capital stays in the business. It does not have to be repaid.
So how much should you borrow?
Nowadays banks are particularly interested in what they call "serviceability". Apart from your own considerations, it is probably the most important aspect of any lending decision.
So what is serviceability?
Very simply, it is the ability of your business to repay the debt and usually it can only be repaid out of profits. So what level of profits should there be to support debt levels? This is known as serviceability.
There are two overriding formula. One relates to the profit in your business known as the EBITDA that is earnings before interest paid, interest received, depreciation, amortisation and taxation. In general it needs to be at least two and a half times the debt repayments. For start-ups it may be higher. For some businesses it may be lower.
In other words and trying to be as simple as possible, if your EBITDA is £250,000 then your annual repayments for the debt, including interest and capital, cannot be more than £100,000.
The other part of serviceability is something known as "interest cover" and the formula here is again around two times profit before interest and taxation (PBIT). So, if depreciation and amortisation amount to £80,000, then PBIT is £170,000 and interest payments could not exceed £85,000.
So, in these circumstances, a loan of around £420,000 repayable over five years at a rate of interest of 7.09% would be the maximum amount you could borrow. The multiples used in this briefing are examples only and each borrowing request will be judged on its merits and higher or lower multiples may apply.
The calculations are:
annual payments 12 x £8,334.25 = £100,011
annual interest in year 1 = £27,680
Sensitivity or how comfortable are you the borrower with the figures
In making any proposals to the bank it is always important to look at alternative scenarios. You must consider at least two figures and these are sales and gross profit margins.
Does the plan still work if you reduce sales by 15% and gross margins by 5%? If so, then this will improve your ability to raise funds and your own comfort in taking on borrowings where personal guarantees are to be given.
Assumptions
In any forecasts it is important to look at the various assumptions. If you are presenting your plan to a lender set these out in the plan in detail so the lender can easily and clearly understand how the key numbers are calculated.
My role
I have much experience in preparing forecasts for clients and working with you on the assumptions and spreadsheets that allow for sensitivities to be examined showing the impact of a change in each of these assumptions on cash flow and profitability.
If you have examined the various scenario us, then you can be more comfortable in taking on the risk attached to debt.
I have been involved in raising funds for clients and have contacts in the traditional lending market. I also have contacts in the alternative market that is the new peer-to-peer lending market currently gaining momentum as an alternative source of both working and growth capital.
If you believe I can help you in preparing forecasts to help you raise funding, then please contact me, Andrew Watkin, by email: awatkin@assyntcf.co.uk or telephone: 07860 898452.
I look forward to hearing from you
Assynt Corporate Finance Limited, Chartered Accountants, is a member of The Corporate Finance Network which means we can provide access to other accredited national firms. We can also access additional Corporate Finance resources, particularly in the areas of advertising businesses for sale discreetly and accessing those lists for our clients who want to acquire business.
The information contained in this briefing is based on information available as at the date posted and may be subject to amendment. It is written as a general guide and is not a substitute for professional advice. You are strongly recommended to obtain specific professional advice from us before you take any action. No responsibility for loss occasioned to any person acting or refraining from action as a result of any material in this briefing can be accepted by Assynt Corporate Limited or its employees.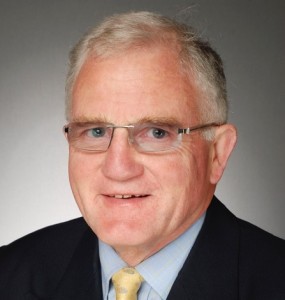 Andrew Watkin
Andrew is the director of Assynt Corporate Finance Limited and an Accredited Member of the Association of Crowdfunding experts.
Previously a partner and head of corporate finance at Baker Watkin LLP, Andrew has more than 35 years of experience in all forms of corporate finance across many business sectors.
Andrew is also the Chair of Governors at a local school and an Assessor of Expeditions for The Duke of Edinburgh's Award.
You can find out more and connect with Andrew over on LinkedIn.
Need Help? Contact Andrew at Assynt:
If you are serious about selling your business, contact Andrew to arrange an informal chat, in person or over the telephone to assess the options open to you.
You can also contact Andrew by email at: awatkin@assyntcf.co.uk or by completing the form on this page.
Call today on 07860 868452