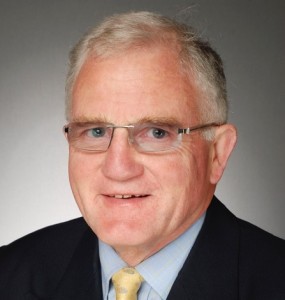 Andrew Watkin:
Practicing Chartered Accountant
First, why should you use my services?
I am here to help you move onto the next stage of your life. I help you to devise a plan to harvest the value of your business, so you have the funds to achieve your desire. Above all, I want you to realise that value and to move onto your next chapter.
Being tenacious is important in making this happen. I am here to help and to support you, the business owner.
So why am I still working?
I am naturally curious. I enjoy continuous learning. What's going on in the market? Are there  opportunities to cross-pollinate ideas?
It is also the joy of learning how a business works and how it makes money. It is also the pleasure of seeing the relief of the owner when the pressures are released.
I find the work challenging and it stretches me, therefore making it more interesting.
I once asked a client: "Why use me?" He replied: "I've only got one realistic go at this sale to get the best price. I cannot afford to get it wrong that is why I used an adviser such as you who specialises in selling businesses"
I believe that as a business owner you work long periods of time and you deserve to receive something when you leave.
It's fundamental to me that business owners should receive the best deal and that after it has been completed, I can look then in the eye and ask: "Is this the best deal we could have done?"
What is it that I do to keep you, the business seller, happy?
Put simply, I start with the end in mind
I can only add value to the service I bring to you when you have decided to leave your business.
You ought to have a sense of purpose. What is going to be the force that drives you towards your goal.
This is not an easy decision. It does not ease with time. It's a leap of faith. Its the emotional bit.
I enjoy climbing mountains. My desire is to reach the top and return safely. A mountain is never climbed in one step.
You need to ask yourself "why does this matter to me?" What's my desire? Which mountain do I want to climb?
When you find the answer to this question, then I will be able to help you.
I like to talk to you about the future…
… a future of what retirement will look like so as to give us an objective to work towards and then decide how we are going to get there.
Retirement is not the end for some business owners. What is it that is pulling you away from the business? Is it to start a new one, be involved in philanthropic opportunities? Climbing mountains…
What is your number?
It starts with what I call the "magic" number and that's the sum of money you want (or need) to realise from the sale of your business.
The two key questions are:
What are my income needs after I leave the business; and

What are my current income generating assets?
The answers here will determine how we go about planning for your succession; looking at the sale options available to you. There are usually choices and we need to review these and decide what to do and how to do it.
To help here, I take on a lead advisory approach combined with preparing the business and yourself for the succession.
Why am I different to other professional advisers?
Everyone adviser says this and in essence they are right. If I act for you, you will be placing trust in me to deliver to you a sum of money representing several years of hard work.
So, it's me.
More specifically, as a Chartered Accountant I specialise in selling businesses. So, you can move onto the next stage of your life. I do not give complicated tax advice such as Inheritance Tax Planning after the sale of your business has happened. There are people I trust who I can bring in to advise.
I offer a unique process whereby you can pull out at any stage. There are no large upfront fees. Each part of the service is broken down into separate sections where value is added at each one.
I have several good relationships with other advisers such as accountants, tax advisers, HR advisers, businesses coaches and mentors all of whom I can introduce to you to make your business more viable and attractive to a buyer. This will increase the chances of receiving an offer and being able to move on.
How do I build trust with you?
Above all, I believe I am in a privileged position by helping ambitious business owners create plans designed to enable them to prepare for and achieve the succession of their business.
In such a privileged position I have responsibilities as you will be trusting me with a lot of your money, indeed it might be your entire fund in my keeping.
Once you have decided succession is necessary, I need to understand you as a person, what you want to achieve so as to be in the best possible position to create the right deal for you so you can move onto the next stage of your life.
I do not ask for a retainer or fixed term fees.
I do not attempt to be all things to all people. As a result, if I need help such as on your commercial and employee contracts, computers and IT, marketing and selling then I bring in people I trust. A brain surgeon will not be distracted from their core professional competency and neither do I.
I'll be honest; only acting for those clients where I believe I can add value. I'll seek to protect your integrity and avoid antagonism in the sale process.
I'll look at the whole deal with you and not just the price.
So, that's the why, what and how of me and Assynt.
if you would like to read more about Selling Businesses then please click on this link which will take you to the page on this website.
I am sure a chat with you over a coffee sometime would help you on your way. Alternatively have a glance at my LinkedIn Profile where you will find more about me. I can be contacted on 07860 898452 or by email: awatkin@assyntcf.co.uk
Call today on 07860 898452
Andrew Watkin Website Enquiry