Corporate Finance Services for your Business
Preparing for your business succession
Business For Sale
Businesses for Sale are shown in our current Opportunities Register. This register may give you some Business ideas on both Selling and Acqusitions. These appear in detail to be found on this link…
Network Opportunities – Issue 109 (October 2021)
In the past a company was either for sale or not for sale. Once the owner made a formal decision to take the company to market, they would appoint someone like Assynt to help in the process.
Today, especially after the effects of the pandemic, all companies are "on the market" all the time, even if they are not for sale as such. Companies are continuously on the lookout for improvement and growth.
Whether companies are for sale or willing to consider sale or investment in another, they are "open to opportunities". These include joint ventures, partnerships, pooling of resources or knowledge sharing. These alternative forms of cooperation may in future evolve into different and maybe stronger forms, including a complete sale.
Business for Sale and Acquistions
So, please would you look through it for opportunities that may be of interest to you. This may include you, your own clients, contacts or other buisness people you know.
if this is the case, please forward the inquiries to me awatkin@assyntcf.co.uk
Furthermore, the register contains businesses wanted and Investment Opportunities from within The Corporate Finance Network.
Business for Sale
Moreover, I have sold businesses such as accountants, lawyers, manufacturers, pest control and other professionals for owners. Above all, these owners have decided they no longer want to work in their businesses.
Please see the page on the website showing some of the successful outcomes.
According to a recent Royal London survey, 64% of over 55s are planning to travel more once the pandemic is over  While others are hoping to tick off once in a lifetime experiences.
They want to do something different. Sailing in the West Indies, starting another business, playing golf or looking after the grandchildren are just some of the choices.
Most find that at their age the risk of the investment to grow the business is best suited to a younger  generation. Had they been in their early 30s they would have made the investment. Now is the time to pass these opportunities onto others with an appetite for growth.
Likewise, to read more about what I do go to this page on my website
Moreover, I am the exclusive representative of The Corporate Finance Network (CFN) in this area.
The Corporate Finance Network
The Corporate Finance Network consists of carefully selected accountancy firms and business advisors. We provide SMEs and owner managed businesses with probably the most complete and practical business advice that is available anywhere in the UK.
Specialising in raising finance for businesses, buying or selling companies, the member firms can provide in particular a corporate finance expertise on those deals carried out by owner managed and small/medium sized businesses.
So, this register of opportunities is only available from members of the Network.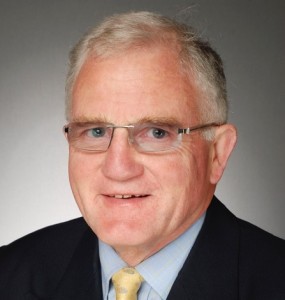 Andrew Watkin
Andrew is the director of Assynt Corporate Finance Limited and an Accredited Member of the Association of Crowdfunding experts.
Previously a partner and head of corporate finance at Baker Watkin LLP, Andrew has more than 35 years of experience in all forms of corporate finance across many business sectors.
Andrew is also the Chair of Governors at a local school and an Assessor of Expeditions for The Duke of Edinburgh's Award.
You can find out more and connect with Andrew over on LinkedIn.
Need Help? Contact Andrew at Assynt:
If you are serious about selling your business, contact Andrew to arrange an informal chat, in person or over the telephone to assess the options open to you.
You can also contact Andrew by email at: awatkin@assyntcf.co.uk or by completing the form on this page.
Call today on 07860 898452