How long does it take to sell my Business?
The length of time it takes to sell your business is as much about timing as anything else.
In order to time it right we need to look not only at the time it will take but also the timing itself. Let me explain.
The two goals for my clients are to maximise the value when you come to sell and to make the process as smooth as possible. These are the principles of what I do for my clients.
Stories
A few years ago a client bought a business through a Management Buyout (MBO). He had set himself a timescale at the end of which he wanted to sell his business and retire. He was conscious the market palace was changing and he decided to bring the sale forward by a year.
Now this could be done since the business had been acquired with a view to being sold within ten years. . Shortening the timescale was not a major concern. The internal drivers of value had already been put in place. His concern was caused by external factors in the market place which might decrease its value.
The business was sold. After the sale, the market place did change such that sales stagnated for a couple of years but by then he was happily retired. The stagnation in the market place did affect the value. Had he waited another year the earn out would have been prejudiced and it is likely he would not have received the full amount.
Another example was a client company set up a few years ago with the objective of a trade sale after five to seven years. In fact it took nearly 13 years before it was sold. The main reasons for this delay were a rapidly changing market place and lack of funding to grow to scale the business.
The first step is to set a date
As part of your succession planning, I recommend you set a date when you want to be completely out of your business. It's the day you are no longer there. This date may need to take into account a buyer's desire for the  earn out period. During this time you may wish to stay on to ensure the earn out works for you.
Once the date is set you should consider where the business is now and where you need it to be to maximise its value and to make the sale as smooth as possible.
A self-assessment is a useful tool to use and I can help you with this exercise. It will set out the areas, if any, that need to be changed in order to help the sale. Moreover you need to set out who will make the changes and how long they will take. The benefit here is that you have a route to maximise the value of your business when you come to leave it.
Preparation Time
This part of the process I call preparation time. I tend to allow six months for each major area that requires "fixing" such as human resources, marketing and sales, finance, and operations,. Moreover, contracts with customers and suppliers, CRM systems, accounts and property may come into these areas.
As a seller, you need to be ready for something called due diligence. This is an exercise the buyer goes through to assess your business for themselves. They seek to find evidence it is as you say it is. A purchaser is looking to purchase the future – not the past.
Consistent and Improving performance
I have found it is ideal to have a consistent and indeed improving performance up to the time the business is put on the market. Moreover where ever possible it is also vital to be able to forecast future sales and profits. It helps to do this with as much accuracy as you can.  If you can achieve this position, the succession should go through smoothly.
The margins, or gross profit, show where the business is making its money or not as the case maybe. By understanding these numbers you are in a position to give the buyer the detail they would seek to have in order to appreciate your business model,
Likewise the ability to prove the impact of your marketing and sales process is so important. After all, it may be better than the buyers. This advantage could be part of the reason why they want to buy your business. It is called goodwill and further information can be found here.
Ask yourself the question: If I spend £100 at the front end of your marketing machine what will be produced? If it will produce £500 of sales or even greater life-time value this gives you an attractive business to sell.
In arriving at the profit it is relatively easy to estimate costs and these may not be too relevant to the buyer since they may decide to move the operations after the sale.
Where to start
I would look at the marketing and sales function with you first unless there was a greater need for improvements elsewhere. Remember the buyer is looking to the future and it is improvements here which can lead to the greatest increase in value.
Further Changes
Once the changes identified in the self-assessment have been made, ideally it is best to leave the business as it is without making further changes.
Once you have the evidence the changes are working, you can demonstrate to a buyer how your business has been performing under current conditions.  As a result the buyer can accurately predict how your business will perform under their ownership.  The longer the time frame you can provide of operating results during which you did not make any major changes to your business model, the better chance you have of maximising its value.
The next steps in the process
To achieve the maximum value for your business can take 3-6 moths of marketing it and will be a longer period if a suitable buyer is hard to find. Discussing and negotiating the Heads of Agreement can take another month and then you are into the due diligence and legal part of the process.
The duration of these stages is really difficult to predict as it is so sensitive to the needs and commitments of others. For example, August, September, December and January are not ideal times since holidays interfere with the latter part of the process.
I have known the process to take as little as six months. During the process you must continue to run the business while all this is going on so it does not deteriorate in value.
No definite answer
In summary there is no definite answer! The table below is a typical time frame:
Preparation – Up to three years
Marketing the business – three to six months
Heads of Agreement – One month
Due diligence and legal – six months
Earn out period (if relevant) – I have known this to be up to three years after the sale.
So, if you are 60 years of age you may not be in a position to walk away and enjoy your retirement with all the cash in your back pocket until you are 66.
It does happen I am afraid. A much shorter time scale can be achieved if you have planned the succession in advance and prepared the business for sale.
As a result you will remain in control of the process for as long as possible and have the best chance of obtaining a reasonable offer and moving onto the next stage of your life.
Where to start?
Start with the end in mind. Determine when will be the best time for you to sell. Then work backwards from that date having undertaken the self-assessment I refer to above with me.
Your decision
As you can see from this paper, the length of time taken to sell your business can be a really important area to look at especially if you are looking to retire in the near future.
Bearing in mind the sale process can take months and moreover it is not something that can be rushed into. It requires a business that is sustainable without you the owner. The business has to be sellable in the first place. Moreover, it will mean the systems and processes are in place and you, the owner, are not working in the business.
If this paper is of interest to you then I would be very happy to chat it through with you and see if it is something that works for you and your company.
I look forward to hearing from you.
If you would like to read more of the Overview of Selling a Business, please return to this page on the website.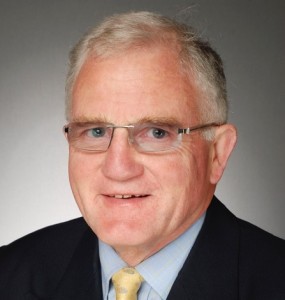 Andrew Watkin
Andrew is the director of Assynt Corporate Finance Limited and an Accredited Member of the Association of Crowdfunding experts.
Previously a partner and head of corporate finance at Baker Watkin LLP, Andrew has more than 35 years of experience in all forms of corporate finance across many business sectors.
Andrew is also the Chair of Governors at a local school and an Assessor of Expeditions for The Duke of Edinburgh's Award.
You can find out more and connect with Andrew over on LinkedIn.
Call today on 07860 898452
Andrew Watkin Website Enquiry