Corporate Finance Services for your Business
Preparing for your business succession
An overview to ​Selling your Business
Do you wish to reflect on several years of hard work and realise the value you have achieved in your business?
This is a key moment in your personal journey through life. There is a process leading up to the crucial moment in your life when you leave the business you have created.
I work with you and know that for many it is the one opportunity to realise your personal wealth embedded in your business. However I come across few business owners who have prepared for and are ready for it.
In my case, I ran an accountancy practice in north Hertfordshire. On my 50th birthday I decided  I wanted to leave the practice by the time I reached 60. I achieved this.
Succession Planning
In order to do this I needed to create a succession plan and a business separate from me. It's a business journey with the exit as the destination.
Some entrepreneurs have an exit as the destination as part of the planning when setting up their business. Indeed, they write the Information Memorandum on day one.
This document is normally prepared when you come to sell your business. As a result it enables you to realise the maximum value when you leave. It maps out the journey setting times with key decisions-making points and defining what goes on by whom and when.
In my experience it can be a simple plan – not reams of spreadsheets. In a couple of pages define a simple vision; setting out where you are Now and where you need to be in the Future. The measures you need to achieve the vision are set out. Also the strategies; actions; who by and when is really all you need.
Successful Exit
In my own and some of my clients' experiences a successful exit occurs from careful preparation over months if not years.
I do hope the path through this website will provide you with new perspectives on your business exit.
So, how do you prepare for and go through the business exit process?
If you are at an early stage, then there are a number of issues to address. These will unlock the value in your business and to maximise its value and to make it more sellable.
Some of the key issues to address are set out in the note on this web site.
If you would like to read more about this subject, please click here.
The date and how we go about it is largely personal. The answer depends upon the extent to which you are financially independent from your business. Where this is the case then I would consider with you one path; while another path maybe more appropriate if this is not the case.
If you would like to read more about this subject.please click here.
How do I maximise the value in a business
There are several areas that require assessment but in essence it is the goodwill in the business which has a big impact on the value. Unlike most other assest, goodwill cannot be seen or easily converted into cash. It is something that your accounts do not show unless a business has been acquired in the past.
If you would like to read more about this subject.please click here
What makes a business more saleable?
There are the obvious attractions to a buyer – rising turnover; profitability and cash generation but there is a bigger picture here.
If you would like to read more about this subject please click here.
When is the best time to sell?
I normally answer this question by saying: "When you are ready", since the business however good it is unlikely to sell unless you are ready. The commercial answer is not so simple and there are a number of questions which need to be answered to determine when the best time is. it is a mixture of the answers to the questions about your personal and your businesses circumstances. 
If you would like to read more about this subject please click here.
Surprisingly, now could be a good time to sell because of the three factors laid out in the paper Why now is a good time to sell my business, found elsewhere on this website.
How long will it take?
In my experience an owner underestimates the time it takes to sell a business. Less than a year is the exception rather than the rule.
If you would like to read more about this subject please click here.
How do I go about it?
Clients who are in the process of selling their businesses admit that they have never done it before and so are naïve as to what is involved in the sales process. It takes longer and the value received may not be what they expect.
What are my options?
Selling is not the only option. Creating a business that is sellable is the first step. Once this has been achieved, then other options are open to you.
If you would like to know more about this subject…
Why do I need an adviser?
Some of the best advisers are those who have done it before. They can see the big picture but you do need someone who is familiar with the detailed process and can negotiate the best possible price usually by creating one or more interested parties. having an experienced adviser will help you through the whole process, take away some of the stress and save you time and money at the end of the process.
If you would like to know more about this area…
How do I choose the right adviser
Now this is a different question to why do I need an adviser.The choice here is about you and I. Do we get along? Does the chemistry work? Can you trust me?
How do I concentrate on running the business while trying to sell it at the same time?
Selling a business is rarely a straight forward process. Many people are involved and to maximise the value takes time during which the buyer can change their mind. Within the business itself, there can be issues with customers, suppliers and employees. Any one of these could delay the process. In order to be able to say the business is at least if not better than it was when you first started talking to the buyer is so important to avoid a deterioration in value over the period it takes to complete the transaction.
Where is my buyer likely to be?
It's easy to value a business from the theories. It is entirely different achieving that value by finding the right buyer. The selection of the right buyer(s) to approach is crucial to achieving the interest in your business and it may be necessary to tailor or adapt it to suit the buyer when they come along.
What can go wrong?
Research has shown the benefits may not be fully realised to the buyer and thus to you the seller if proper integration of the two business has not been considered. There are three recurring "big mistakes" that are common in failed deals.
What am I going to do afterwards?
Whether it's playing golf, sailing in the West Indies, starting another business or looking after the grandchildren you must know how much money you are going to receive. Knowing the costs, your tax position and how much you are going to receive is crucial to you before you sign away your business.
So are you ready? You will see there are hyperlinks to the topics I briefly cover in the above note. have a look at some of these and then contact me as below and we can have a chat. I look forward to doing this with you.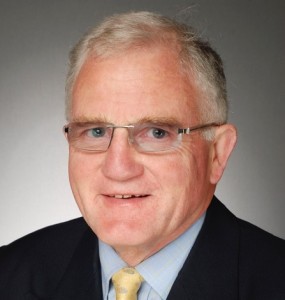 Andrew Watkin
Andrew is the director of Assynt Corporate Finance Limited and an Accredited Member of the Association of Crowdfunding experts.
Previously a partner and head of corporate finance at Baker Watkin LLP, Andrew has more than 35 years of experience in all forms of corporate finance across many business sectors.
Andrew is also the Chair of Governors at a local school and an Assessor of Expeditions for The Duke of Edinburgh's Award.
You can find out more and connect with Andrew over on LinkedIn.
Need Help? Contact Andrew at Assynt:
If you are serious about selling your business, contact Andrew to arrange an informal chat, in person or over the telephone to assess the options open to you.
You can also contact Andrew by email at: awatkin@assyntcf.co.uk or by completing the form on this page.
Call today on 07860 898452