Corporate Finance Services for your Business
Preparing for your business succession
Selling Businesses
Selling businesses: There is a 50/50 chance of building a successful business after five years than you have in selling businesses after that time.
Selling businesses: 60% of small business owners would like to sell their business if the price was right.
Selling businesses can be achieved in different ways. We have a transparent and cohesive plan to help you end up with as much cash as possible in your back pocket. We do this by finding out what it is you want to achieve before we look at the options in more detail. We agree a transparent and coherent plan with you so as to attract the highest value at the time you decide to sell.
We assist you in selling a business by:
Compiling a list of potential purchasers, including the management team
Attending meetings and negotiating terms
Undertaking pre-sale and post-sale tax planning
Undertaking due diligence on behalf of you the seller
Reviewing and negotiating tax and accounting sections of the sale and purchase agreement
Negotiating the maximum amount of working capital the vendor can take on sale
Preparing completion accounts
Being available throughout the process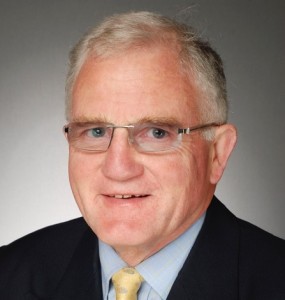 Andrew Watkin
Andrew is the director of Assynt Corporate Finance Limited and an Accredited Member of the Association of Crowdfunding experts.
Previously a partner and head of corporate finance at Baker Watkin LLP, Andrew has more than 35 years of experience in all forms of corporate finance across many business sectors.
Andrew is also the Chair of Governors at a local school and an Assessor of Expeditions for The Duke of Edinburgh's Award.
You can find out more and connect with Andrew over on LinkedIn.
Need Help? Contact Andrew at Assynt:
If you are serious about selling your business, contact Andrew to arrange an informal chat, in person or over the telephone to assess the options open to you.
You can also contact Andrew by email at: awatkin@assyntcf.co.uk or by completing the form on this page.
Call today on 07860 868452