What are my Options?
At the start of my conversations with you, I seek to look at maximising the value of your business and to make the succession as smooth as possible.
Once you know what your options are you have a choice and you can do something about going forward.
To do this it is necessary to know where to start and which route you will take.
Here are the options
If you click on Which route will you take to exit your business you will see the options available to you. These come in a few forms and need to be considered in an early part of your succession plan.
There are essentially three branches to go down:
Pass onto family members;
Sell for a capital sum; or
Wind up the business.
The worst case scenario is 3 – that is to wind up the business. I am afraid this happens far too often especially where there are leases involved and you do not have an appetite to continue. Moreover, no one can be found to take-over the business.
Please have a read of my paper on the website Where does the Journey to sell my Business Start?
Selling for a capital sum is 2 – would be the route where you could maximise its value particularly where there is a trade buyer.
Identify possible buyers
You will see the process of identifying possible buyers is the key in deciding how to accomplish this goal.
In terms of realising value, then passing onto family members is a route you can take. The key here is for you to realise a capital sum. If this route is the one you want to take it will not be the maximum amount you could receive for the business. You will probably need to leave money in the business. To ensure the outstanding money you have left in the business is as secure as possible what should you do?
Family or Business System?
You will need to go through the process of turning the business from a "Family System" into a "Business System" if this has not already been accomplished.
It is important to avoid areas of conflict.
In a family system the family can be inward looking; emotion based; be lifetime members; be adverse to change and, overall, have unconditional acceptance.
Whereas a business system would be outward looking; task based; performance rewarded; embrace change and where members perform or leave.
There may be lots of parties involved for example shareholders not working in the business. It is important to avoid shareholder disputes if your succession plan is going to work. Management need to have the right skills, motivation and credibility to take over the business. As a result the money you retain in the business will be more secure.
Likewise a buyer either by way of a Management Buyout (MBO); management buy-in (MBI) or an Employee Owned Trust (EOT).
Once you have decided the time has come for you to move on from your business, these options really do need to be considered. It will put the succession plan into place so you will be able to reach your goal.
I can help you here and look forward to doing this with you.
In the meantime you might like to return to the Overview on this web site.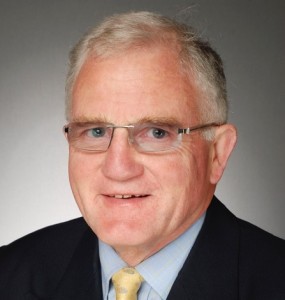 Andrew Watkin
Andrew is the director of Assynt Corporate Finance Limited and an Accredited Member of the Association of Crowdfunding experts.
Previously a partner and head of corporate finance at Baker Watkin LLP, Andrew has more than 35 years of experience in all forms of corporate finance across many business sectors.
Andrew is also the Chair of Governors at a local school and an Assessor of Expeditions for The Duke of Edinburgh's Award.
You can find out more and connect with Andrew over on LinkedIn.
Call today on 07860 898452
Andrew Watkin Website Enquiry