Last year I ran a seminar about Management Buy Outs and how important they will be for your professional future.
So why are Management Buy Outs so important and why do we need more of them?
FACT: There is an aging demographic of business owners, most with no exit plan or with businesses that won't be attractive to trade buyers.
QUESTION: How many of your customers/clients have you lost it the last 5 years due to retirement/disposal/winding-up?
PREDICTION: Looking at the age demographic of your customer/client base, I predict that 10%, 20% or maybe even up to 50% may be exiting their business (most without a formal disposal process) in the next 5-10 years. What impact will that have on your income?
SOLUTION: Many of these businesses could (and should) be sold to their management teams. They are often profitable businesses, providing a lifestyle and employment for many people. It would be a tragedy if they just wound up because nobody was interested in buying them.
CHALLENGE: The employees do not know about Management Buy-Out/ are not capable of Management Buy-Out/ are not interested – so how do we change that?
So what's in it for you?
In the presentation I covered:
How we can help the management team overcome some of their fears about opening discussions with employees;
How to deal with some of the tricky issues at the start of the process; and
The alternatives to an Management Buy Outs – other than winding-up or a trade sale.The presentation will show you how to approach your clients who are looking at the various alternatives of passing on their businesses to a management team or where the team may be considering making an offer to their holding company. So, if you felt this presentation would have been useful to you then please email me at awatkin@assyntcf.co.uk I am going to run another seminar and I can book you a place.
If you feel a work colleague (not a client) would also benefit, then please let me know. I look forward to seeing you or them then.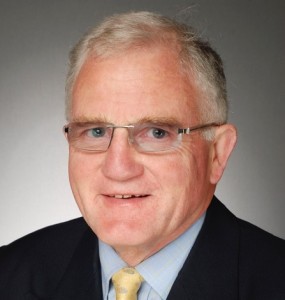 Andrew Watkin
Andrew is the director of Assynt Corporate Finance Limited and an Accredited Member of the Association of Crowdfunding experts.
Previously a partner and head of corporate finance at Baker Watkin LLP, Andrew has more than 40 years of experience in all forms of corporate finance across many business sectors.
Andrew was the Chair of Governors at a local school for six years retiring in December 2020 and continues to be an Assessor of Expeditions for The Duke of Edinburgh's Award.
You can find out more and connect with Andrew over on LinkedIn.
Call today on 07860 898452
Andrew Watkin Website Enquiry