Corporate Finance Services for your Business
Preparing for your business succession
Why do I need an adviser?
Over the years I have been asked many questions about my work and asked by clients why should they use an adviser.
Under the title Andrew Watkin you can read on the page a description of the Why, What and How I build trust with my clients.
Consider this statement: Only 3% of business sales were to purchasers who were known to the vendor. Consequently sellers who do not research the marker place for possible buyers are missing out on 97% of the market. Therefore these sellers are probably not achieving the maximum sales value – something I strive to do for you.
First of all I will undertake the research for you to identify a buyer for you. A letter is sent to them including some brief details about your business. The key question of why it could be attractive to them is covered.  Written and agreed with you, it is designed to entice the potential buyer to pick up the phone to me. Usually they request more details.
Once there is some interest, we can take it to the next stage. By then we will have a good idea of how the market is reacting to your business and where there is interest we can take the process to the next stage.
The next stage
The goal of the next stage is to meet with potential buyers with a view to reaching Heads of Agreement.
Final Stages and your role
Selling your business is a complex process and you will only do it once for each of your businesses. It can go on for several months. You do not want it to lose value and for the process to be as smooth as possible. So, it is vital the business continues to run as if nothing has changed during that period. It must not deteriorate. Even the best run business needs a conductor. So, even if you are no longer running the day-to-day operations yourself you need to be on hand.
I have come across some serious problems during the sales process. For example I recall the loss of a key employee and the deferment by a customer of their deliveries. Remember you are still responsible for ensuring the systems and processes are running smoothly despite these setbacks. So your energies need to be available to focus on running the business in the event of these happening. Being available to deal with these as well as helping me in selling the business are the roles you need to be in to ensure all goes as smoothly as possible.
The Structure of the transaction.
The structure of the transaction can come in many different forms and I have negotiated several ones. It depends upon the state of your business and your needs and desires. Likewise those of the buyer have to be considered so as to ensure there is a win-win situation for both parties.
Furthermore there are legal, tax, accounting and maybe regulatory pitfalls I can help you to avoid. These issues really need to be addressed during the negotiation of the Heads of Agreement. It will avoid delays later on.
Integration of the two businesses.
In my experience several deals I read about in the financial press go wrong. They fail to deliver the value anticipated. Indeed I have had to rewrite parts of the Agreement when the two parties realise certain terms will not work in practice.
So, I insist the parties discuss the integration of the two businesses before these details are negotiated. There is no point in dong this if you and your buyer cannot see how the two businesses will work in the future. I cannot do all of this for you. I do not appreciate or have the in depth knowledge of your business required to make it happen. Although I can help and advise based upon my experiences of what may and what may not work.
How realistic is the value of your business?
There are several views on the value of your business. Most views are based upon where the valuer is coming from. If a buyer is the valuer, then this is the one that counts if you are selling your business.
It is, though a question I am asked. It is a question I should be able to answer based upon my knowledge and experience. The question is often asked at an initial meeting with you. Without knowing more about the business it is awkward for me.
Consequently, I will not give you false expectations of value. I will though be realistic about the areas where the drivers of value to a buyer will be found and where there are weaknesses in the business which ought to be fixed before it is marketed. Should you choose not to do this, then that must be your call.
I am afraid to write that I have not been appointed in some instances. My view of value was much lower than that of my prospective client. Subsequently, I have found these businesses still remain unsold.
Consequently, being realistic about the value of your business and being open with you is a good reason for bringing in an adviser at an early stage. For my part I will not inflate the value. If I feel now is not the right time to sell or whether you need to make changes to increase the chances of an offer and to increase its value, then I will say so.
The Benefits of an adviser
Therefore I hope you can now see where an adviser can help you make this decision and provide you with options to ultimately achieve you goals. An adviser will have the experience to stop you from making a misguided decision that you later regret. As negotiation is a key part of the process, an adviser will help you to maximise the sale price for your business. Moreover, structuring the deal to ensure you receive as much of the consideration as possible including tax advantages is something advisers are familiar with. You never want to agree parts of the deal, always the whole deal so it really is not a good idea to start agreeing parts of the transaction merely to have to go back and renegotiate parts when an adviser is appointed.
Unknown territory
It is axiomatic to write that you are good at running your business. If you have not been through a transaction before you are entering the unknown. Now this may not concern you. As I set out above, you need to continue to run the business as if nothing is happening. This maintains its value. If you believe you can do this and manage the both issues, then an adviser will not be worth your while.
What an adviser will do is to ease the process can take the stress away from you. You will be involved as required and you will know when this is since the adviser will explain what lies ahead and what will be expected of you. It will help you to plan and prepare.
Advisers are good at running transactions. It's what we do. While no two deals are the same, we can see most of the pitfalls to avoid. There will be stressful times for you. It is important to you that you maintain your perspective when things seem to be going in the wrong direction.
Some things are worth negotiating while others are not. Advisers know you must haves, needs and would like to haves. They know when it is preferable for you to conceded and move on.
Consequently, an adviser will steer you through the transaction saving you time and also money at the latter stages of the process.
Your decision
As you can see from this paper, the question of needing an adviser is a really important area to look at especially if you are looking to retire in the near future.
Bearing in mind the sale process can take months and moreover it is not something that can be rushed into. It requires a business that is sustainable without you the owner. The business has to be sellable in the first place. Moreover, it will mean the systems and processes are in place and you, the owner, are not working in the business.
If this paper is of interest to you then I would be very happy to chat it through with you and see if it is something that works for you and your company.
I look forward to hearing from you.
If you would like to read more of the Overview of Selling a Business, please return to this page on the website.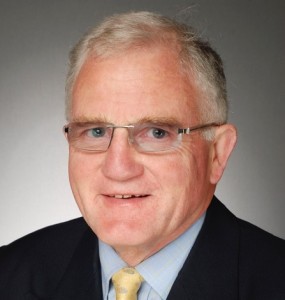 Andrew Watkin
Andrew is the director of Assynt Corporate Finance Limited and an Accredited Member of the Association of Crowdfunding experts.
Previously a partner and head of corporate finance at Baker Watkin LLP, Andrew has more than 35 years of experience in all forms of corporate finance across many business sectors.
Andrew is also the Chair of Governors at a local school and an Assessor of Expeditions for The Duke of Edinburgh's Award.
You can find out more and connect with Andrew over on LinkedIn.
Need Help? Contact Andrew at Assynt:
If you are serious about selling your business, contact Andrew to arrange an informal chat, in person or over the telephone to assess the options open to you.
You can also contact Andrew by email at: awatkin@assyntcf.co.uk or by completing the form on this page.
Call today on 07860 898452