Corporate Finance Services for your Business
Preparing for your business succession
Vendor due diligence
Vendor due diligence is a term used when, you, the owner of your business has made up your mind you wish to move onto the next stage of your life. In essence it is "kicking the tyres and looking under the bonnet when buying a used car".
It is an independent assessment of your business from the point of view of what it looks like to a buyer. The report will give them an opportunity to put their business into a state the buyer will understand before the sale of the business is started.
It has two distinct advantages:
Any problems to the buyer are identified at an early stage and reduction in value is avoided; and
It makes the sale process itself as smooth as possible.
Most buyers and sellers become hung-up on the deal itself. So many deals fail to deliver the value both parties expect as not enough time is spent on planning the integration of the two businesses. By focusing less time in "doing the deal" and more time on the integration there is a better chance the deal will succeed in delivering the values each party expects at the outset.
As I say, purchasers may benefit from a vendor due diligence exercise since it adds provenance to the business knowing an independent review has been carried out. I say may, since it may not be appropriate in all cases to disclose the report. However certain aspects could be disclosed as weaknesses and then the impact of the changes can be shown. So, planning well in advance of a sale is vital in these cases. It will maximise the value of the business being sold and makes the transaction as smooth as possible.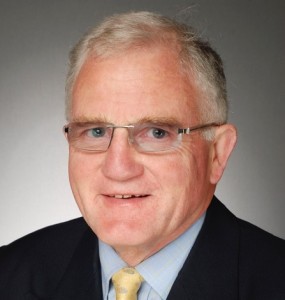 Andrew Watkin
Andrew is the director of Assynt Corporate Finance Limited and an Accredited Member of the Association of Crowdfunding experts.
Previously a partner and head of corporate finance at Baker Watkin LLP, Andrew has more than 35 years of experience in all forms of corporate finance across many business sectors.
Andrew is also the Chair of Governors at a local school and an Assessor of Expeditions for The Duke of Edinburgh's Award.
You can find out more and connect with Andrew over on LinkedIn.
Need Help? Contact Andrew at Assynt:
If you are serious about selling your business, contact Andrew to arrange an informal chat, in person or over the telephone to assess the options open to you.
You can also contact Andrew by email at: awatkin@assyntcf.co.uk or by completing the form on this page.
Call today on 07860 898452