Corporate Finance Services for your Business
Preparing for your business succession
Why is now a good time to sell my business?
There has been a plethora of [agreed] acquisitions in the market where public-to-private transactions have occurred.
At the time of writing, the most recent bid for the 220-year old brewer, Greene King, is the latest in the trend.
Why is this happening and why might it be relevant to you the small business owner?
The activity is really a reflection of the fact the UK market is believed by acquires to be relatively cheap. This view is as a result of a combination of factors:
Sterling is undervalued
The pound is in a weak state compared to the US dollar and the Euro. As a result, the price for UK business has effectively dropped since foreign buyers can convert their currency into more pounds.
Could the pound go any lower and if so by how much?
If it does fall further then other buyers of UK business could come into the market.
If it does recover, then the prices paid for UK businesses will effectively have gone up. Likewise buyers could reduce their price.
As ever, timing could be critical.
As Mr Bearbull writes in the article in Investors Chronicle (6 Sept- 12 Sept 2019), there is more than just the depreciation of sterling for buyers to consider.
He writes:
"Even before the effect of sterling's decline, the performance of UK [quoted] shares is pedestrian – a rise of 60 per cent compared with 194 per cent for the S&P 500.
"… the relative performance surely owes something to the perceived future short-comings of UK companies too. After all, …, the All-Share has also badly under performed Japan's Nikkei 225 index – 60 per cent against 100 per cent over the past 10 years.
"Factor in the effect of the pound's decline and the performance gap becomes wider – a 293 per cent gain for the S&P index in sterling terms against 60 per cent for the All-Share; 134 per cent for the Nikkei average in sterling."
So what I hear you ask, these are public-traded companies?
It is this: the question arises as to what sort of London-listed companies are most likely to appeal to foreign buyers with enhanced buying power?
Furthermore a business owner looking to sell in the near future should consider whether any of their suppliers or indeed customers will be the subject of a take-over and, if so, how might that affect the value of their business?
Brexit
From the stock markets point of view and as set out above, a no-deal Brexit is effectively included in the prices quoted. So, the real risk to some businesses owners is the chaos if the government calls and loses an election.
As David Cumming, Chief investment Officer for equities at Aviva Investors wrote in the Sunday Times Business News on 28th August 2019,
"…recent bids suggest some international and PE [Private Equity] acquirers have decided the impact of a no-deal is now fully discounted, both in terms of economic and currency risk. If they are right, we are likely to see more bids – unless the UK market starts to value domestic assets more highly and boards defend themselves more robustly."
So, for the right businesses there are buyers out there and there may even be competition between international, PE and industry acquirers for your business if you actively promote it.
Interest rates
Current interest rates are still at very low levels and likely to remain so for the foreseeable future. There are low yields, or market interest rates on government bonds. For example ten-year bonds are yielding less than 0.5% and 30-year ones just over 1%.
In fact, the real cost of borrowing is negative. Long-term rates remain below 2% and the long-term goal for inflation is 2%
As a result of this the full cost of an acquisition can be assessed with the certainty. Borrowing costs are unlikely to fluctuate and can be plugged into the decision making process.
So who are the buyers?
Research has shown there is a lot of money flowing into private equity funds. According to Prequin (https://www.preqin.com), the data provider, private equity funds have funds available. These are believed to be in the region of £690bn. This is an n increase of 50% since the end of 2013.
Furthermore, if the funds of other acquirers such as real estate and infrastructure funds are added, the amount available is over £2.0tn. This is an increase of 70% since the end of 2015.
Where do these funds go?
Consequently, these funds are looking for opportunities. Private equity house have to do deals or they do not make much money. In other words, they have to go out into the market place and look for suitable acquisitions.
Is your business attractive to them? Please look elsewhere on this website to see where you and your business stands and how suitable it might be to a buyer.
On the other hand they are looking for opportunities where they can buy businesses and build them to sell on. Such prospects would obviously come with an acceptable level of risk. They may lie in a company where the leadership has taken it as far as it believes it can. Other opportunities: distraction and confused by Brexit; lack of investment; loss of a major customer or of a key employee.
As a result of these issues your plans to achieve your aims may now be unclear. As a lot of buyers have a long term view, they are not too distracted by issues such as Brexit.
So, is your business in a position where you feel you have taken it as far as you can? Where are you personally?
Consider what is going on in your market place especially the effects of an ageing population; a shift of emphasis from west to east and slow growth of the UK economy. With the summer holidays now over is this the time for a fresh start or a point for reflection?
Your decision
As you can see from this paper, the timing of the sale itself can be quiet crucial. Bearing in mind this process can takes months and moreover it is not something that can be rushed into. It requires a business that is sustainable without you the owner. In other words it has to be sellable in the first place. Moreover, it will mean the systems and processes are in place and you, the owner, are not working in the business.
If this paper is of interest to you then I would be very happy to chat it through with you and see if it is something that works for you and your company.
I look forward to hearing from you.
If you would like to read more of the Overview of Selling a Business, please return to this page on the website.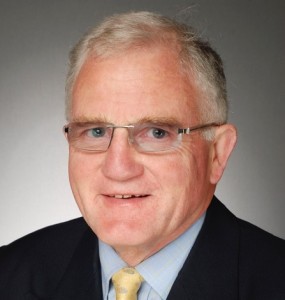 Andrew Watkin
Andrew is the director of Assynt Corporate Finance Limited and an Accredited Member of the Association of Crowdfunding experts.
Previously a partner and head of corporate finance at Baker Watkin LLP, Andrew has more than 35 years of experience in all forms of corporate finance across many business sectors.
Andrew is also the Chair of Governors at a local school and an Assessor of Expeditions for The Duke of Edinburgh's Award.
You can find out more and connect with Andrew over on LinkedIn.
Need Help? Contact Andrew at Assynt:
If you are serious about selling your business, contact Andrew to arrange an informal chat, in person or over the telephone to assess the options open to you.
You can also contact Andrew by email at: awatkin@assyntcf.co.uk or by completing the form on this page.
Call today on 07860 898452