Corporate Finance Services for your Business
Preparing for your business succession
​
Wrongful trading and how the law affects you.
Why do directors have to be concerned about wrongful trading? Most restrictions are expected to be removed later this month with further relaxations next month. So, why be concerned?
Let's just set the scene. These are the recent two relaxations in government covid-19 support:
Commercial tenant's protection has been extended to March 2022.
Protection from winding up orders and statutory demands extended to September 2021.
The latter being one of the main protection measures for small companies and why there have been so few administrations over the last few mmonths. Creditors are unable to go to court to take action against the debtor. Although there is a route, it is unlikely a judge would allow the action to continue under the lockdown.
A few things are impacting on companies…
HMRC Time to Pay (TTP) arrangements are coming into effect even though HMRC want to continue to support businesses. They have stated the wish to help businesses during this period. Kroll, for example, has seen continuing support for large amounts of arrears.
CIBIL and BBL payments have or will now be starting and as a result may add to cash flow pressures.
Furlough support is starting to taper down and will end support over these three months.
When will the pressure start to mount?
Kroll report in May this year there were 21 administrations across the country. That is an astonishly low number. It was expected the number of administrations would be higher. The relaxation of the winding up petitions and statutory demand protection has limited the numbers. It is expected the numbers will increase in the fourth quarter of this year and then into the months of 2022.
What about Wrongful Trading?
One of the protections not extend were the rules about wrongful trading.
So briefly what is Wrongful Trading? Wrongful trading is a section (214) under the Insolvency Act 1986. It involves directors making transactions to and from the business, knowing that the company is insolvent. That is, its liabilities are greater than its assets. If directors are found guilty under the Insolvency Act, they can be made personally liable for debts to creditors.
At the start of the pandemic, the government decided to suspend these rules. From 1st July the suspension was lifted and directors must now be aware of the rules where their company is struggling to pay its debts as they fall due. If they continue to trade the company in these conditions, they may be guilty of the civil offence of Wrongful Trading.
So, the focus is now back on directors and their conduct. It is still difficult to wind up a company which does not pay its debts. Some directors could be walking a tightrope. On one side they are fighting to keep their company going and on the other risk the personal consequences if they fail.
The wrongful trading law is now back in play.
The impact of a successful wrongful trading action.
I do not intend in this blog to go through the detailed procedures. At the end of the day the court will decide. There are several remedies available. Personal assets are vulnerable to attack and the courts will go back and look at assets put beyond the reach of those who make the claim or whose interests are prejudiced in anyway. The matrimonial home can be at risk.
Typically a director could be faced with a situation where the government supports have been used and up to now there has been protection.
The protections are disappearing. Cash reserves have been wound down. Government loans are being repaid. Furlough receipts are being tapered. Payments to HMRC have been deferred. The moratorium on winding up petitions is extending but only until the end of this September.
These ring fence measures are being taken away. Coupled with no extension of the Wrongful Trading laws, some directors will be exposed and ought to be concerned.
What should you do if Wrongful Trading is an issue for you?
Firstly, know your numbers. I appreciate this may involve cost. The numbers must be up to date  and relaible as there is no excuse for not knowing when defending a claim.
Secondly, undertake an exercise to find out your company's cash position over the next three months. Bear in mind the changes in government support. If it works for three months then look beyond to six or twelve months.
Thirdly, where there is a shortfall in the next three months and you can see your company cannot pay its debts then you MUST seek advice. Do not bury your head in the sand.
Above all document your analysis. If all goes wrong and there is an action against you for Wrongful Trading, then you need evidence. Written and in dated evidence of the events, your thoughts, assumptions and decision making process. This evidence may demonstrate to the court you thought you could trade out thus helping you in defending your position. Early professional advice is vital. All board members must be involved. Non-financial directors cannot rely on not knowing as a defence.
And finally
One of the options facing directors who are owners of their company's shares is to consider a trade sale. You may think now is not the best time. Indeed I cannot argue against this. But consider the alternative option of continuing to trade, paying off the government supported loans and bringing deferred payments up to date. An alternative whereby a buyer takes these problems away could be something to explore.
If there is an underlying business that can be sold it could leave you free of the responsibilities of debt repayments and of trading out of the recession.
Further reading

So, how do you prepare for and go through the business exit process? https://www.assyntcf.co.uk/how-do-i-plan-for-the-day-i-want-to-leave-my-business/
How do I Maximise the Value in my Business?<https://www.assyntcf.co.uk/how-do-i-maximise-the-value-of-my-business/> and
What makes a business more saleable?<https://www.assyntcf.co.uk/what-makes-a-business-more-saleable/>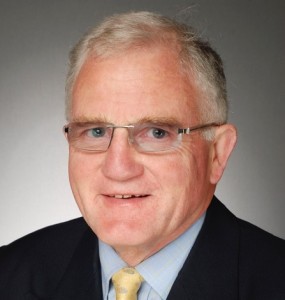 Andrew Watkin
Andrew is the director of Assynt Corporate Finance Limited and an Accredited Member of the Association of Crowdfunding experts.
Previously a partner and head of corporate finance at Baker Watkin LLP, Andrew has more than 35 years of experience in all forms of corporate finance across many business sectors.
Andrew is also the Chair of Governors at a local school and an Assessor of Expeditions for The Duke of Edinburgh's Award.
You can find out more and connect with Andrew over on LinkedIn.
Need Help? Contact Andrew at Assynt:
If you are serious about selling your business, contact Andrew to arrange an informal chat, in person or over the telephone to assess the options open to you.
You can also contact Andrew by email at: awatkin@assyntcf.co.uk or by completing the form on this page.
Call today on 07860 898452